About US
CAM-ASEAN was founded on 19th July 2014 by Mr. Seang Sopagna and Ms. Keo Chenda with the support of the founding members and shareholders namely Mr. Keo Sopheak, Mr. Heng Vanputhbandith, Mr. Hun Chaya, Mr. Phin Phuongdalen, and Mr. Dara Rith.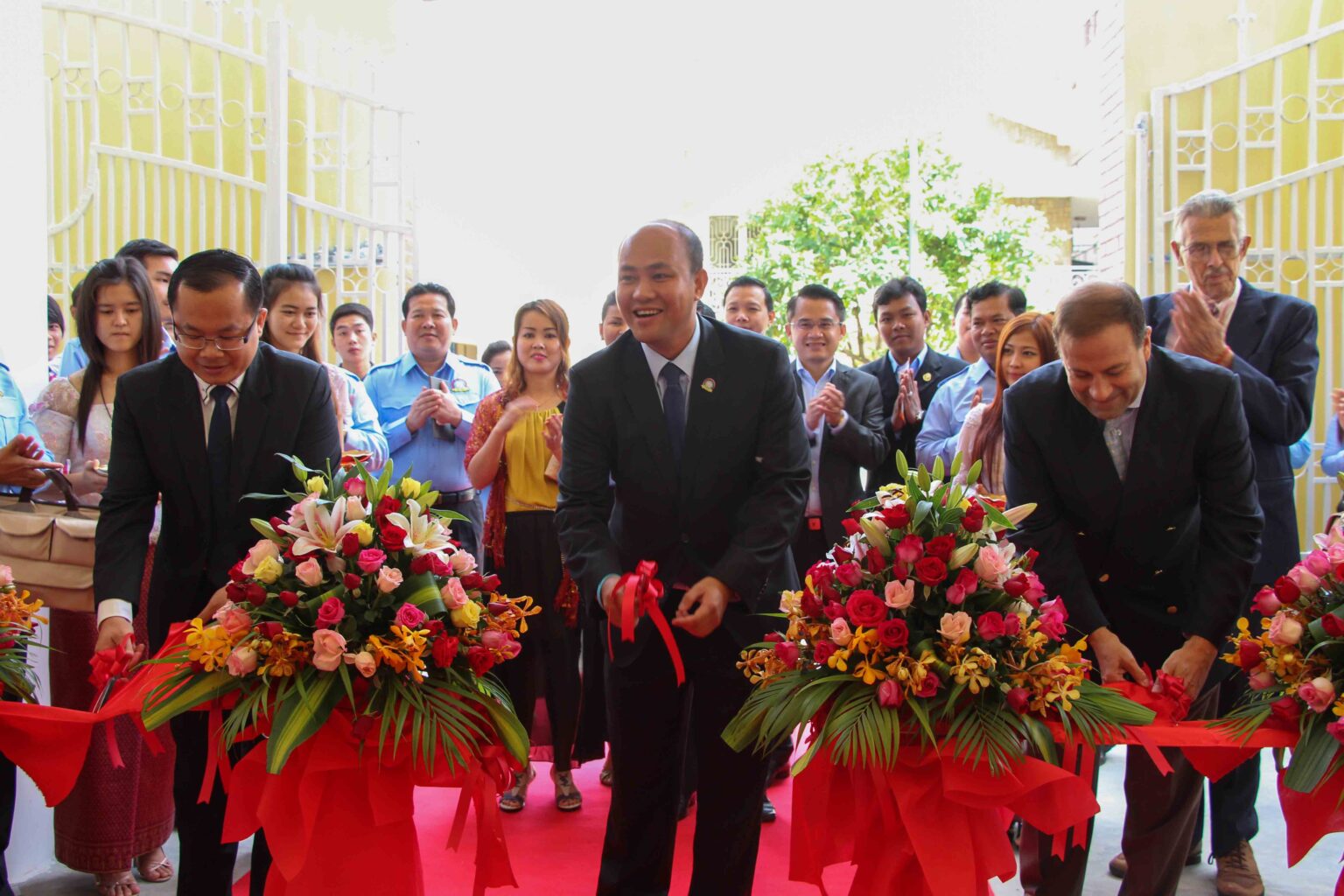 We envision that Cambodian youth speak fluent English and Chinese and be competent to compete in the international labour market. We therefore aim, by 2030, to have branches in every province of Cambodia to provide quality training services to them.
The first campus was officiated under the esteemed presidency of His Excellency HUN Many, Member of Parliament and President of the Union of Youth Federations of Cambodia.
Address: #18B, Street 205, Sangkat Tuol Svayprey II, Khan Boueng Kengkorng, Phnom Penh, Cambodia
Phone: 023 976 999 | 070 774 450
Location: Map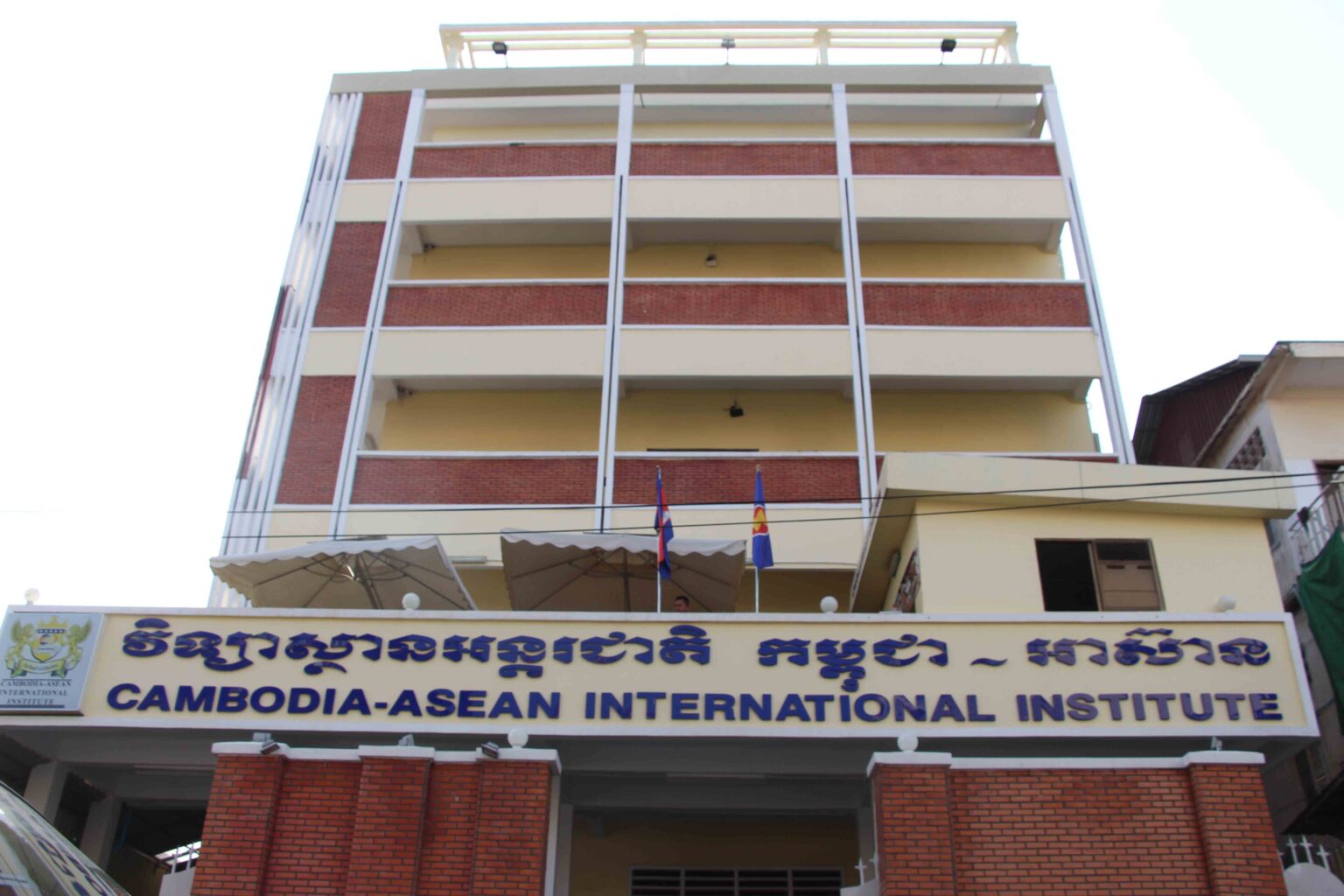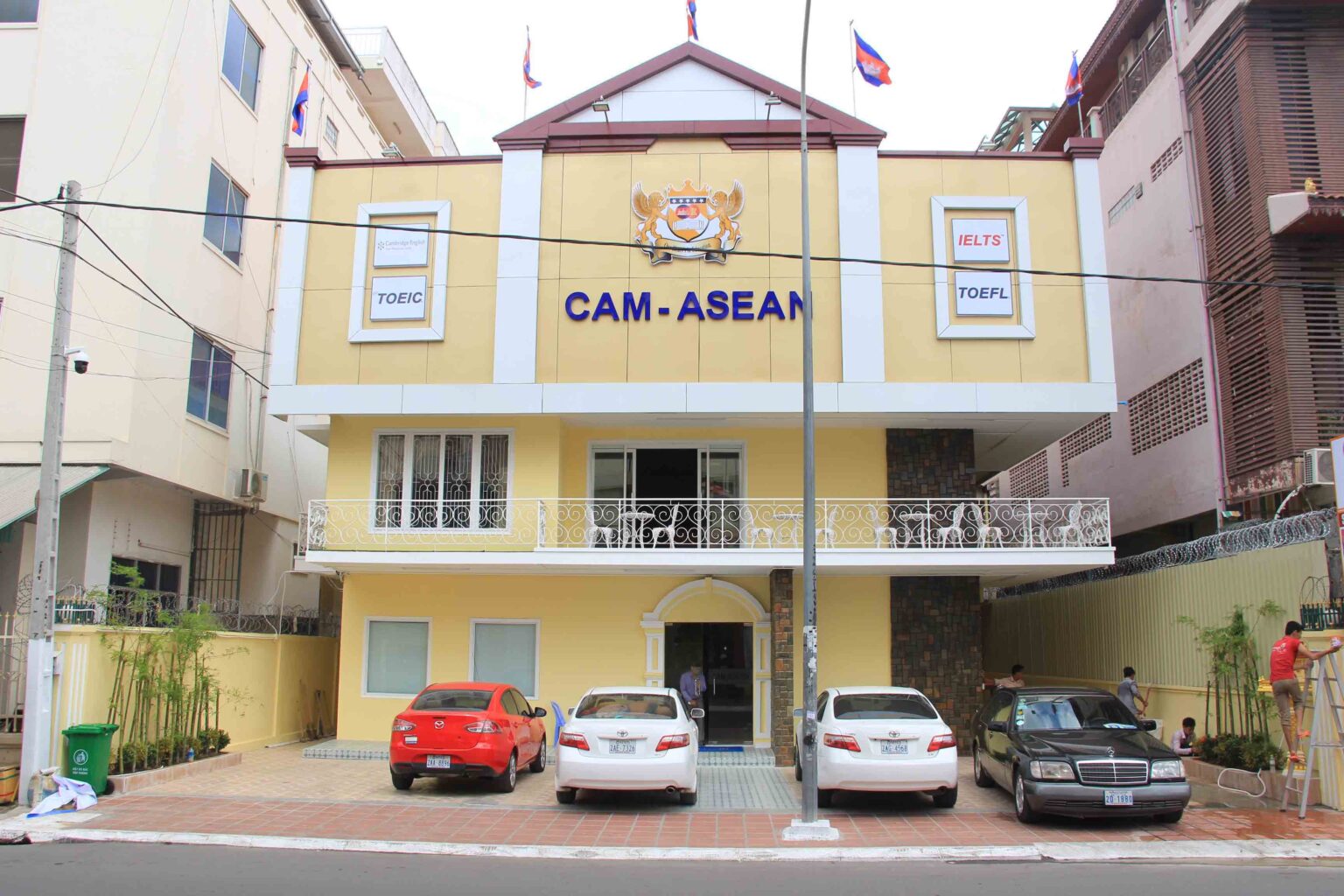 Address: #80Eo, Street 271, Sangkat Tuek La'ar 3, Khan Tuol Kork, Phnom Penh, Cambodia
Phone: 023 995 888 | 061 887 188
Location: Map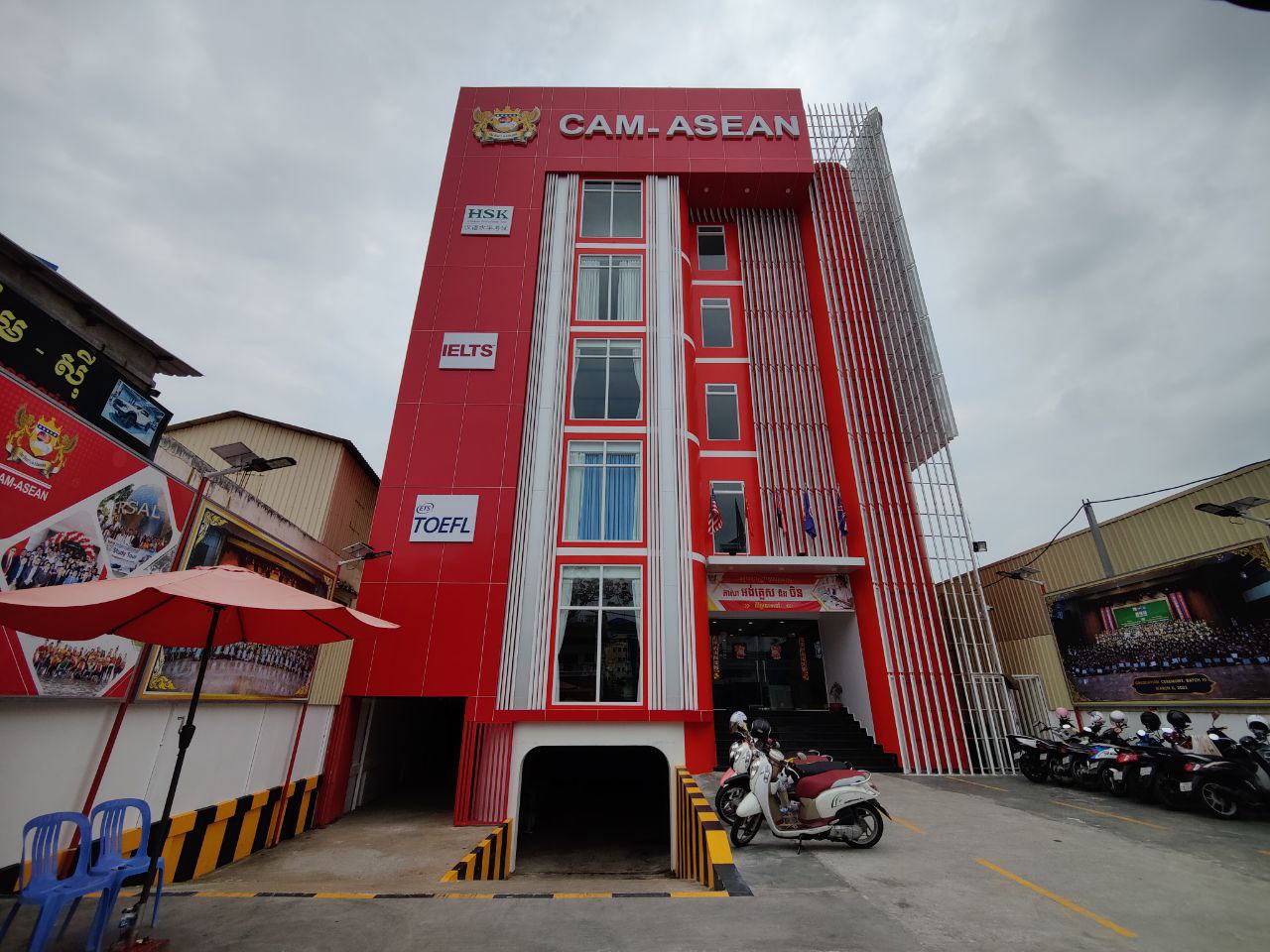 CAM-ASEAN is registered with Ministry of Education, Youth and Sport of the Kingdom of Cambodia and is managed by Royal Elite Education, Co.,Ltd. incorporated in Cambodia.
We envision that CAM-ASEAN become a leading tech-based education and training service provider in Cambodia by 2025.
We envision Cambodian Youths speak fluent English and Chinese and be competent to compete in international labor market.
We continuously develop our system, our people, and our teaching methodology.
We embrace the most innovative and dynamic working and educational technology.
We ensure we have capable human resources and qualified teachers.
We must exercise rigorous quality control.
We uphold strong management and high commitment toward excellence.
We encourage continuous research and professional development.
We continuously build networks nationally and internationally.
We help our students with scholarships to study overseas.
We help our students learn language and technology to be ready for the real world of work.
We incorporate soft skills in our language instructions.
Treat each other as family with professionalism. We care. We share. We grow together.
Put our heart in education and commit to serve students with heart.
Be smart. Be innovative. Be prosperous.
Mutual respect. Hard work. Discipline. Integrity.
Value everyone equally.
Build competence with aspiration toward excellence.
Believe team work empowers individual strength.